Excerpt from the Introduction of Rest & Return: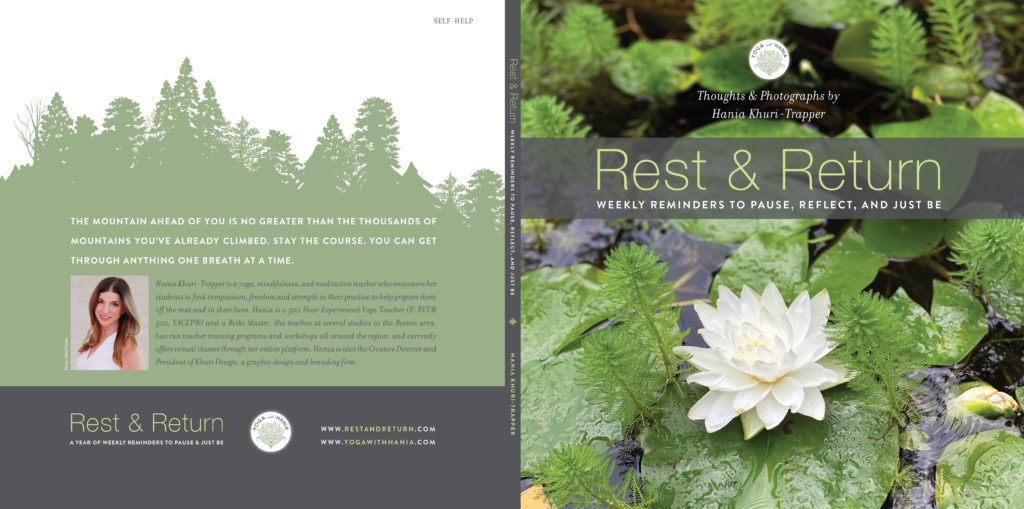 For the last 11 years or so I have crafted weekly classes inspired by different teachers and thinkers who I have studied along the way. Each class is anchored with a quote that shares the message of the week. Throughout my teaching, I expand upon these messages with my own perspective, adding the physical movements of yoga to complement the theme.
I realized that I had all of this content which I wanted to share, along with all of the photographs that I had taken along the way. And because I'm a graphic designer by profession, I thought why not combine it all and share it with the world. If anything, I can finally house my deepest thoughts and imagery in one place. And if it helps just one person, then it was worth all of the effort and love that I have poured into these pages.
I hope you find a little nugget here to take with you to inspire your own life. And I hope you will reach out and share your thoughts with me. Because after all, "We are all just walking each other home."